A MODERN ICON. EFFORTLESS LUXURY FINDS ITS NEWEST FORM AT WATER STREET TAMPA, WHERE THE NEXT CHAPTER IN A CITY'S ILLUSTRIOUS HISTORY BEGINS.
THE IDEA
Known for his groundbreaking properties and bar-raising approach to hospitality, Ian Schrager's selection of Tampa as the home of his latest EDITION is perfectly tailored for a city second to none, quickly emerging as one of the most desirable places to live in the country. An ideal fit, then, for Tampa's first five-star hotel & residences, a brand dedicated to the good life.
The Tampa EDITION is situated within Water Street Tampa, the first WELL Precertified™ community in the world. The neighborhood connects city and nature, business and culture as well as work and play in unparalleled access. 38 limited-EDITION residences with nothing comparable in the marketplace, offer a thrilling new perspective on Tampa living.
Thank you for your interest in The Residences at The Tampa EDITION. A sales consultant will contact you shortly.
THE LIFESTYLE
Tampa joins a globally celebrated network as EDITION, Ian Schrager's testament to extraordinary style and exceptionally personalized service rises at Water Street Tampa, a boldly re-envisioned downtown community.
Here, in a metropolitan haven surrounded by water, every need is anticipated, every desire met in the most elegant of ways. Wraparound terraces, indoor-outdoor living, soaring windows, exquisitely considered finishes, EDITION offers an introduction to a new kind of highly intuitive luxury. One in which the pleasures of Florida homeownership are reinterpreted at sky level.
From the unprecedented walkability to the wealth of green spaces, bike paths, and ways to enjoy the waterfront, the lifestyle to be found at Water Street Tampa is both singular and signature. The Residences at The Tampa EDITION are where connections are made-creating a more accessible city for a more connected era.
From world-class amenities to the artful design, a pure sense of wellbeing permeates. A life most effortlessly elevated, at home, in a modern icon.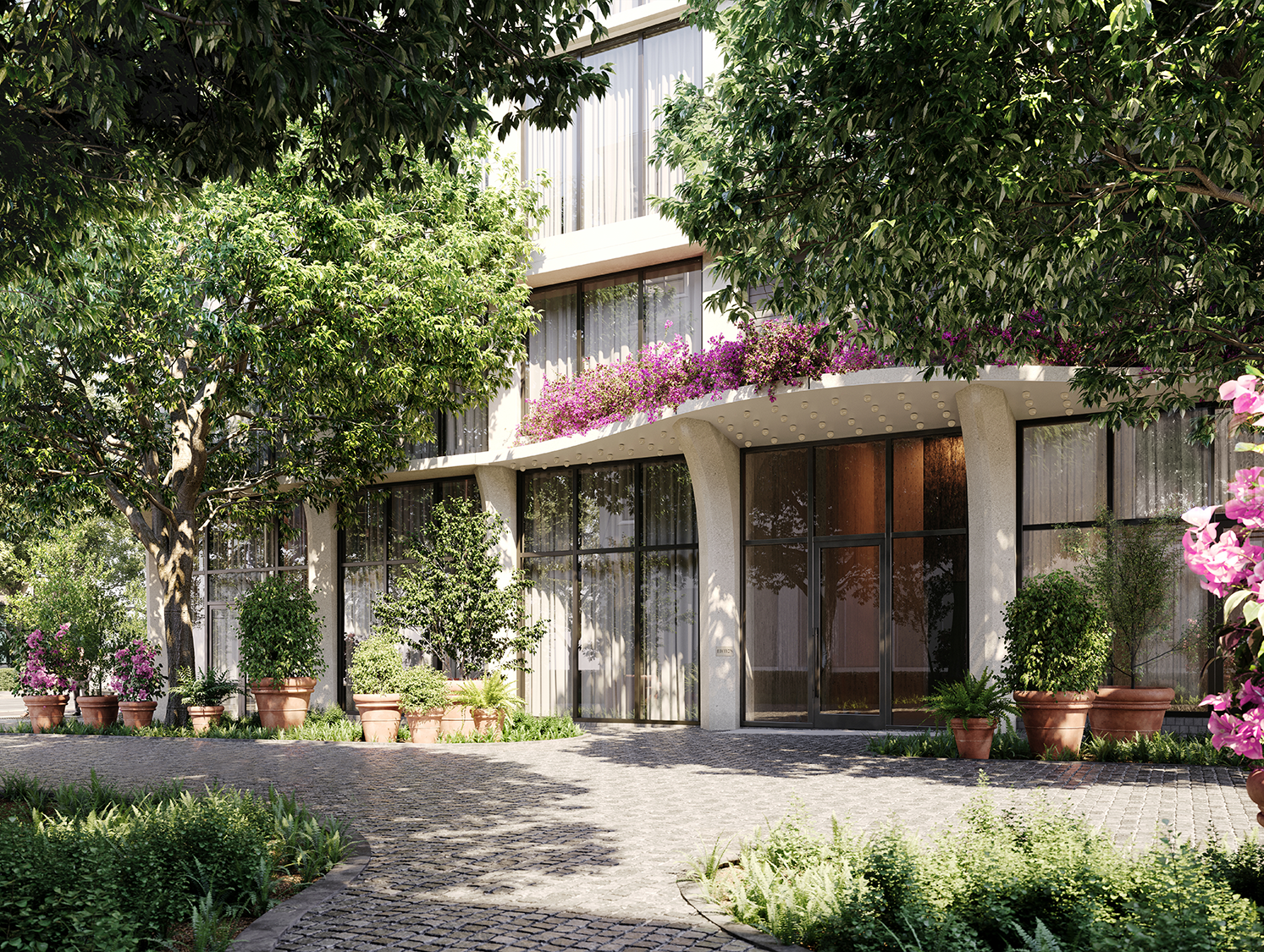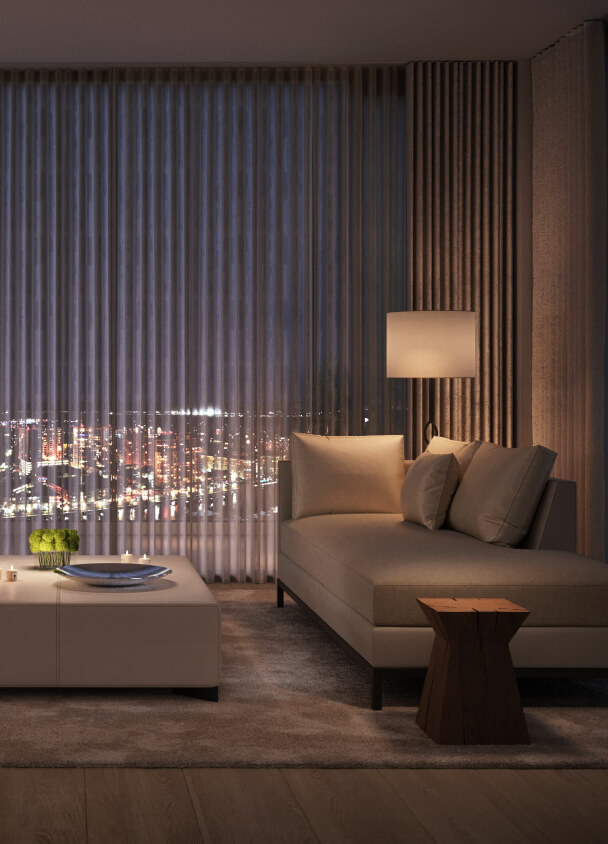 THE RESIDENCES
The Residences at The Tampa EDITION embody luxury at its most intuitive. 38 one-of-a-kind residences, rising elegantly skyward above a five-star hotel, offer the comfort and intimacy of an expertly-designed home, with all the privileges of being catered to and cared for.
Along with hotel benefits including a rooftop pool & terrace and access to a full-service spa, residents will enjoy EDITION's signature approach to world-class food and beverage, which extends to seven in-house dining outlets, including two restaurants overseen by award-winning chefs. A full suite of dedicated services and amenities including a residents-only gym, social kitchen and lounge, and an on-premises lifestyle manager make day-to-day living exquisitely seamless. The utmost in privacy is assured with each floor limited to a small number of homes, and a private drive, entrance, and lobby dedicated to The Residences.
The Residences themselves provide the ultimate in indoor-outdoor living. Floor-to-ceiling windows invite panoramic views of Tampa Bay and the downtown skyline, while the outdoors beckon through multiple sliding glass doors that lead to generous wraparound terraces -extending each home to create unique living spaces in the sky.
Thoughtfully appointed interiors inspired by Roman and Williams blend ease and elegance to create airy, exceptionally inviting spaces with ten-foot ceilings throughout, and superior soundproofing included under floors and between homes. To live here is to discover simplicity in a city that has everything.
"I AM PASSIONATE ABOUT CONTINUING TO RETHINK THINGS AND SHAKE THEM UP WITH BREAKTHROUGH CONCEPTS AND GOING OFF INTO UNCHARTED TERRITORY"
IAN SCHRAGER
AVAILABILITY
A SELECT FEW RESIDENCES REMAIN FOR PURCHASE. PRICING STARTS AT $3.8M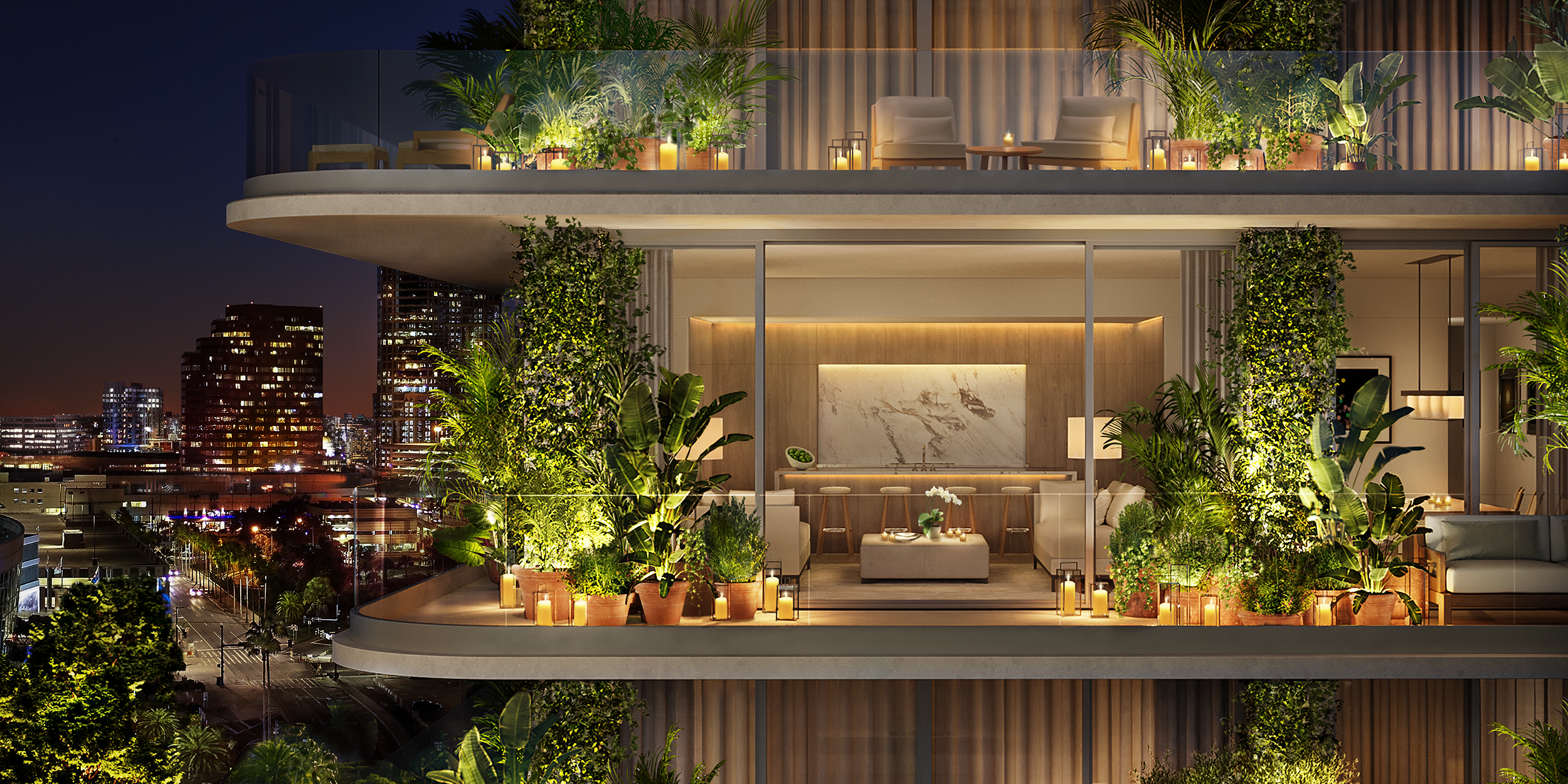 IAN SCHRAGER
For over five decades, since the '70s, Ian Schrager has achieved international recognition for concepts that have revolutionized the entertainment, hospitality, food & beverage, retail, and residential industries. His passionate commitment to the modern lifestyle has been expressed through a series of pioneering innovations that have become standards and continue to be imitated throughout the world.
His keen instincts were honed during the '70s and '80s, when he and his late business partner, Steve Rubell, created the legendary Studio 54 and Palladium nightclubs. They soon turned their attention to the hotel business, opening Morgans Hotel in 1984 and introducing the concept of the "boutique hotel" to the world. The entire hotel industry was turned on its head.
Schrager's vision has also reinvented the possibilities of city living, through residential projects that transform buildings into unique collections of extraordinary homes-as bespoke as they are breathtaking, as liveable as they are original. Each of his residences captures the inimitable character of the neighborhood and delivers the ultimate city lifestyle without the inconveniences that are so often the price of it.
Part visionary, part social scientist, part businessman, everything Ian Schrager has accomplished has been an unequivocal success.
---
ROMAN & WILLIAMS
Since 2002, Roman and Williams Building and Interiors founders Robin Standefer and Stephen Alesch, have always been at the vanguard. Throughout their career, they have received prestigious awards including the Cooper Hewitt National Design Award, the Palladio Award for Excellence in Architecture, and the WSJ 2017 Innovators Award.
A unique feel for specificity and storytelling serves as a hallmark of their approach to residences and can be found in homes the team has designed for some of the world's most notable names. 2010 marked the opening of Roman and Williams' first ground-up building at 211 Elizabeth Street in Manhattan, with the building and interiors for this residential development earning the firm a Palladio Award.
---
STRATEGIC PROPERTY PARTNERS
Strategic Property Partners (SPP) is a full-service commercial real estate development firm focused on world-class execution, innovation, and creating high-quality and experiential places. SPP's current project, Water Street Tampa, is an entirely new kind of urban community, embodying an entirely unique urban energy. Designed to deepen people's interactions with the cityscape, the natural environment, and each other, Water Street Tampa embraces wellbeing and outdoor living. Walkable streets will connect homes, offices, shops, and hotels – all along an accessible waterfront.
---
MORRIS ADJMI
Morris Adjmi Architects (MA) designs buildings, interiors, and objects that embrace a sense of history while addressing a contemporary way of living. All of our design decisions are guided by a deep appreciation for context and a research-based understanding of the integral architectural, cultural, civic, environmental, and economic forces that shape a project.
---